TIME TO GO WILD AND UNWIND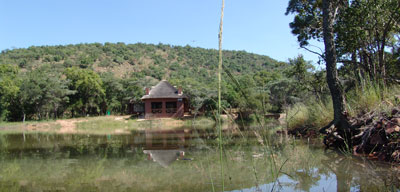 Go wild and uwind:

The farm is situated in the Waterberge.
In rainy season the farm is transformed into a water paradise.
A "foefie slide" of nearly 100m long, landing in a dam is a source of great fun for the wild and young at heart.
Swimming in the cool waters of the dam is a well deserved treat for anyone wishing to wash the city smoke out of their systems.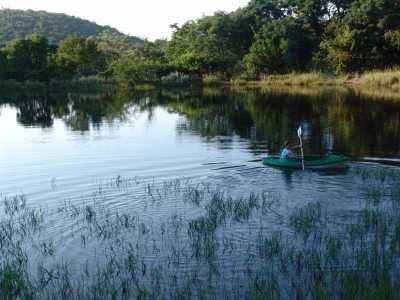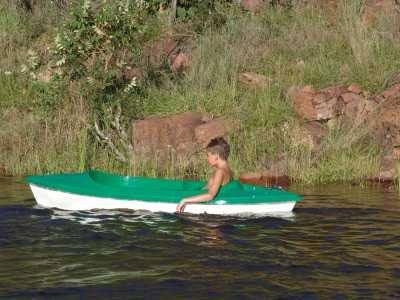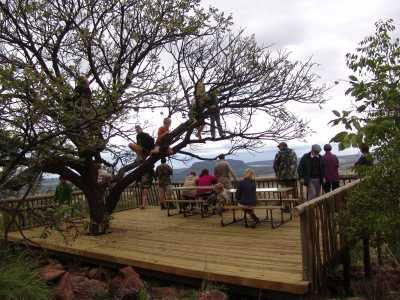 Rowing on the dam in a small boat is also available for the more romantic hearts.
Open vehicle game drives into the setting of the warm Bushveld sun is a must for any wildlife lover.
Bird-watchers can delight themselves in a vast number of species spotted on the farm.
Comfortable bird hides at waterholes is provided and the farm is very close to the well-known bird paradise of Nylsvlei.
A natural waterfall provides much fun for the fit and energetic ones.

A wooden walk-way of over 1 km in the tree tops takes you on a brisk walk up the mountain to a small chapel and honeymoon chalet. Re-commitments of married couples can be booked.
All above activities must be arranged in advance.